Chrissa Hartle
Property Manager/Associate Real Estate Broker
Having the right experience and local knowledge to help you make the best decisions possible is invaluable. Chrissa strives to provide this personal service every time. With a wide range of experience in the real estate world, she is confident she can serve your needs. Whether it's buying, selling, renting, or property management, Chrissa can partner with you to help make your dreams a reality.
Chrissa was born and raised in North Texas, studied Interior Design at UNT and graduated from UTA with a Bachelor of University Studies degree. She started her real estate career at Alliance Commercial in Fort Worth as an Office Manager and fell in love with the industry. After settling in Justin, Texas, she gained extensive knowledge as a Bookkeeper, Realtor, and Property Manager at a local brokerage. With the help of Insight Realty Network, she has created a well-rounded team so that she can best serve her clients' needs.
In her free time, she enjoys serving in the Northwest ISD schools and community as a volunteer for multiple local non-profits and is a current City Council Member for the City of Justin. If not volunteering, she is probably attending one of the various activities her sons participate in, riding her motorcycle or gardening in her backyard.
Her passion for real estate investment and helping others achieve their dreams, keeps her growing each day. She strives to give great customer service each and every time, with a focus on integrity and personal care.
---
Lisa Castle
Property Administrator
Lisa helps keep our company running smoothly. She coordinates repairs, inspections, monthly maintenance, and a variety of other tasks. Providing excellent customer service and attention to detail, Lisa is here to help with our clients' and tenants' needs.
---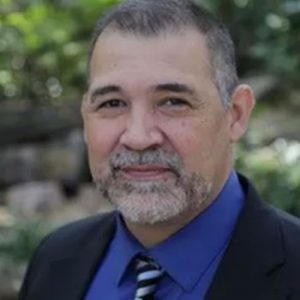 Isaac Lopez
Realtor
Isaac worked for a mortgage company as a short sales specialist for over 10 years and owned and managed a garage door installation company that also did small demo, remodeling, and property maintenance jobs for a local brokerage. This was when he found his passion for Real Estate, so he attended Champions School of Real Estate and began his career in 2015 working with a local brokerage as an ISA agent and Open House Specialist. Now Isaac is an integral part of Contre Management and the Contre Realty Group as he shares his wealth of knowledge and experience with every client. His motto is "Be the hardest person working in the room!" So with integrity, passion, enthusiasm, and dedication, he will use all his skills to secure the best deal possible.
---
Steven Fell
Maintenance Manager
Steven helps keep our maintenance schedule organized and inspects our clients' properties throughout the year. He provides excellent customer service and support to all tenants when they are in need.
To work with our talented team, contact us today.
---
​
Melissa Stankavich
Realtor
Melissa has called Texas home for the last 3 years and currently lives in Northlake with her husband & children.  Originally from Michigan, she has also resided in Southern California, & Phoenix, Arizona where she owned and operated her own small business.Melissa became interested in real estate after moving over 10 times over 15 years.  The importance of a committed, trustworthy, and capable agent became abundantly clear during those times. Melissa is committed to providing excellent & friendly service in order to ensure that your experience goes as smoothly as possible. Whether you need assistance in purchasing or selling a home, locating an apartment or lease, Melissa is happy to help.