Chrissa Hartle
Property Manager/Associate Real Estate Broker
Chrissa has the perfect experience and local knowledge to help you make the best realty decisions possible. She strives to provide this invaluable personal service with every aspect of her work. With a wide range of experience in the real estate world, she is confident she can serve your needs. When it comes to buying, selling, renting, or property management, Chrissa can partner with you to help make your dreams a reality.
Chrissa was born and raised in North Texas, studied Interior Design at the University of North Texas and graduated from University of Texas Arlington with a Bachelor of University Studies degree. She started her real estate career at Alliance Commercial in Fort Worth as an Office Manager and fell in love with the industry. After settling in Justin, Texas, she gained extensive knowledge as a Bookkeeper, Realtor, and Property Manager at a local brokerage. With the help of Insight Realty Network, she has created a well-rounded team to best serve her clients' needs.
In her free time, she enjoys serving in the Northwest ISD schools and community as a volunteer for multiple local non-profits while being a current City Council Member for the City of Justin. If she's not volunteering, she is probably attending one of the various activities her sons participate in, riding her motorcycle, or gardening in her backyard.
Her passion for real estate investment and helping others achieve their dreams keeps her growing each day. She strives to give great customer service each and every time, with a focus on integrity and personal care.
---
Lisa Castle
Property Consultant
Lisa has earned an Associates Degree in Business from Mcneese State University and uses her education and experience to help advise our growing company. As our company changes she adapts quickly and efficiently to maintain our mission to effectively help with every aspect of real estate investments. 
Providing excellent customer service and attention to detail, Lisa is here to help with our day-to-day tasks and consulting needs. She is a wonderful addition to our team and reputable with our company for being efficient and kind.
---
Steven Fell
Maintenance Manager
Steven helps keep our maintenance schedule organized and inspects our clients' properties throughout the year. As our Maintenance Manager, he is the primary contact for repairs involving our properties. Steven is always happy to help and provides excellent customer service and support to all tenants when they are in need. We are so happy to have someone so kind and dedicated on our team.
To work with our talented team, contact us today.
---
Melissa Smoot
Office Manager/Real Estate Assistant
Melissa is a lifelong resident of the DFW area and brings over 18 years of sales and customer service to every client transaction. Her knowledge and experience help her navigate through and manage office related dealings. Melissa strives to ensure that every client lives comfortably and takes pride in knowing her client's goals are achieved. 
Melissa attended Texas Tech University, where she received her Bachelor of Business Administration in Business Management. Melissa resides in Argyle with her husband Mike. When Melissa is not helping manage homes, she enjoys volunteering in her community.
She brings the same relentless pursuit of perfection to every client, whether they are first- time home buyers or a current tenant. Melissa has a passion to serve others and she will stop at nothing to ensure her client's experience is fun, smooth, and successful. Melissa enjoys the lasting relationships she builds with her clients and believes in having a business that is focused on honesty and integrity.
---
Isaac Lopez
Realtor
Isaac worked for a mortgage company as a short sales specialist for over 10 years while he owned and managed a garage door installation company. He has also done various small demo, remodeling, and property maintenance jobs for a local brokerage. 
He found his passion for Real Estate and attended Champions School of Real Estate to begin his career in 2015 working with a local brokerage as an ISA agent and Open House Specialist. With this knowledge he works hard to guarantee the best experiences and information for our clients. 
Now Isaac is an integral part of Contre Management and the Contre Realty Group as he shares his wealth of knowledge and experience with every client. His motto is "Be the hardest person working in the room," so with integrity, passion, enthusiasm, and dedication, uses all of his skills to secure the best deal possible.
---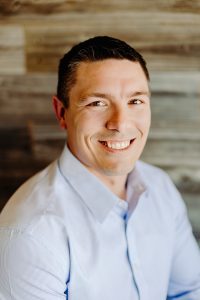 Zach Gabelmann

Realtor
Zach started working in real estate in Argyle, TX, in 2013. He has experience in many transactions ranging from Residential, Commercial, New Builds, Vacant Land, to Residential and Commercial leases. He graduated from the University of Iowa majoring in health sports studies and minoring in business. He most values integrity, honesty, and good customer service. We value Zach's work ethic and drive to be the best agent he can be.
He enjoys working with and getting his clients above and beyond what they are looking for and expecting. With Contre Realty, he will deliver the best service for his clients and work hard to be informative, communicative, and helpful. His goal is to make sure his clients are educated and prepared for doing business to help them achieve what they are looking for. Zach will work hard, be informative, and always go the extra distance to make sure his clients get what they want out of their transaction.
Photos by Emily Annette Photography